Shopping Cart
Your Cart is Empty
There was an error with PayPal
Click here to try again
Thank you for your business!
You should be receiving an order confirmation from Paypal shortly.
Exit Shopping Cart
http://www.facebook.com/darith1.lyme
TICK BORNE DISEASE ADVOCATES
​ BREAD

What is the difference and how it responds to our metabolism and LYME

Here is my thoughts on bread and it's responses to Lyme issues. Keep in mind I am not a dietitian or a Doctor. Not that it has any barring on what is knowledgeable when it comes to Tick-borne related issues or any other autoimmune issue for that matter. So before you run right out and change all of your eating habits, you might consider chatting with either one of these occupations as long as they are Lyme Literate and not simply educated through a conventional 15-minute introduction to Lyme at the big U.

Bread as we know it comes in mostly plastic wrappers.

I have found breads are not all created equal. Much of the white bread is made with (Ingredients: Enriched Wheat Flour)

1. White Bread - Most people eat white bread unless there is a health issue with Bloating. (Gas or Cell) My issue is Fatty cell bloating throughout the body. You can watch this by pitching your Love Handles as we call them at your hip sides. Enriched wheat flour will add two inches to my fat layer, and I will be sluggish and tired. A dietitian can offer much better wording perhaps. The important thing to me is what I pinch and feel and see, is also what I cant pinch, cant feel and cant see.

2. Wheat bread - Now we get a bit involved for some. If you like so-called wheat bread and prefer the taste and seem to get these awful bloating issues. You still may be eating (Enriched Wheat Flour Bread). This is how many Restaurants honor the patron's wishes with Wheat bread. But the sad part is: Labeled (Ingredients: Enriched Wheat Flour Bread) does the same damage to some people and cells as most White Bread.

3. 100 % Whole Wheat Bread - (Ingredients: Whole Wheat Flour) makes the difference for me. If I stay away from Enriched wheat flour, I do not bloat. The Ingredients Label on the wrapper will tell you what you need to know as a rule. The enriched wheat Flour in NON-Whole Wheat Bread is obviously very unhealthy for the late-stage or possibly early-stage Lyme sufferer. I do find myself eating a white bun in a restaurant from time to time. I also fall for the wheat sub bun when ordering out. But in large, I stay away from Enriched wheat flour bread, because it is not Whole Wheat Bread.

I was given the information from my first Lyme Literate Doc who was a pioneer of his day in Lyme treatment and deeply threatened and chastised in courts by the powers that be by the CDC, IDSA, NIH, and license compromises that he was limited to what he could do as an Insurance covered doctor and what his patients could turn into their insurance companies. Therefore he could not practice medicine without charging cash only from patients. So you and I owe him. (no names mentioned).

As it happens, one of the main subordinates and understudies of the powers that be, or Gods In White Coats That I write about on my site and in my book www.throughchallenge.com Through Challenge and Lyme Disease by David R Thomas, actually runs and is controlling the Covid19 Pandemic and is advisor to the leaders of the world. 4252021
"""""""""""""""""""""""""""""""""""""""
I was asked to submit my thoughts on the present Lyme issues. I submited the following.
Dear Journal,
My cause for better Tick-borne diseases understanding by the medical community and higher education is not filtering through the channels of Big U. learning channels. But is coming from the grassroots fieldwork of Medical professionals that understand, there is something wrong from top-tier learning, down to the medical advisor to the patient. When only the patient has the answers to their own successes or demise.
This medical climate through Covid Pandemic has also clouded the importance of Tick disease issues and increased the Lyme and co-infections such as Bartonella, Babesiosis, Anaplasmosis among many others infectious spread by at least 150,000 victims per year in the USA alone. Up from 425,000 annually (This comes from a CDC post recently)
There will not be a valued medical Tick defense system until all medical professionals, from first responders to specialists of all areas of medicine stop blowing this responsibility off to the next office.
We must educate the complete medical system. The best way at this time as I see it is to start listening to the surviving speakers and educators and the Lyme Literate community that is in place at Ilads. ( International Lyme and Associated Diseases Society ) and many very knowledgeable characters fighting for updated Lyme medical practices.
We must restart learning global Tick disease prevention practices that have been diluted through population growing neglect and medical gaslighting for higher profit-taking and misdiagnosis from/to the patient.
There are great Lyme prevention programs available in the ready-to-educate world.
We need to be using this now.
Video version available Herehere. https://studio.youtube.com/video/5hskjb8c1hc/edit
Thank you for your time,
David R Thomas
Lyme advocate and consultant
Through Challenge and Lyme
THROUGH CHALLENGE and Lyme Disease
Seasons a​re changing

Please Read

Dear friends of A Hope 4 Lyme,

The seasons are changing and with Spring comes the ticks and a renewed awareness of the important role we play in our community. We are looking for people who can bring new ideas and fresh passion to our organization. If you have any interest in sharing your talents and time with A Hope 4 Lyme we would love to hear from you. Please respond to this email if you are interested.

The Board of Directors

Copyright © 2021 A Hope 4 Lyme, All rights reserved.

A Hope 4 Lyme

Our mailing address is:

A Hope 4 Lyme

PO Box 1003

Elmira, Ny 14902
 We now Have a place where you can enjoy the shopping of outdoor products at Dajanoli Outdoors at
www.dajanolioutdoors.com
. We are happy to bring you some nice products and if you are looking for something. Just ask and perhaps we can find that for you. Check us out. Thanks
I am sorry to say the tentacles of medical corruption have eliminated the YOutube video.
Hello all, What a beautiful day. A bit chilly, A bit damp, A bit bored, but now a bit hopeful. With the following film. Maybe with truth and courage and Facebook's support. We can educate the world, of the world. Let us go to the movies.
https://youtu.be/fsi9csLNb-Y
I am sorry to say the tentacles of medical corruption have eliminated the YOutube video.
 I am the author of 
Journey Through Challenge and Lyme
 in advocacy that tries to stay with the symptoms of vector-borne diseases depression, neuropathic pain, anxiety, as we all face this pandemic from Lyme, Bartonella, Babesiosis and many others. We hope you can find something that will help your decision making to better health. 
  I feel there is some progress being made in this dreadful disease and there is much work to be done still in the future. The suffering still suffers, the ignorant is still doubtful of problems. The profit takers are still clinging to their profit margins. Knowing the sky will likely fall when Tick born diseases are eradicated, elimanating the high percentage of infectous diseases that move so much money.
  Welcome to my store at 
at www.dajanolioutdoors.com. I will integrate this project to help finance the Lyme diseases advocacy and lighten the load on my disability as I receive little to nothing for support of my projects.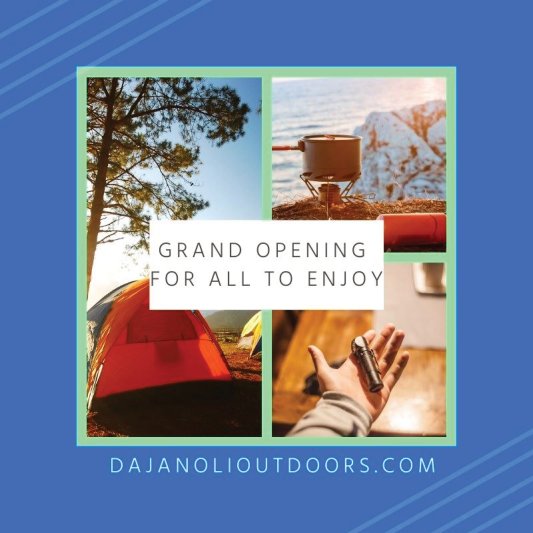 I have improved just starting and stopping at the one month period. Have not started back yet but will start much slower when I do. I have been off for about two months now. I really need to slow down because my previous heart issues will stop me if I don't. But I am doing things again and I believe the DSF had helped greatly in the low dosages that I was taking. I believe a major herx is why I had trouble, and now I am glad I took the DSF. I start with a quarter 250mg pill every day for two weeks. done great, then half 250 mg pill for two weeks. I started nerve jerking and synapses in the nervous system that I was not able to rest with. That meant my heart was likely doing the same thing. So I stopped. I just may be one of those highly sensitive individuals that respond to lower dosage. Thank you all here for sharing and caring. keep talking.
  Hello all, I am still here after my first month of Disulfiram. For me, this has been an experience that has helped me with some issues and I believe added some issues. I will explain here.
Before I started Disulfiram, I am sure I was starting a relapse of Bartonella, a remnant of my Lyme issues, and I felt as long as I had the opportunity to give this new disulfiram treatment (possible Tick-borne disease treatment) a try. I did that. I was very happy with the results I got on 75 mg for two weeks. I am now free of those issues such as creaking of the neck, nerve twitching or facial tick.

I then went to 125 mg's and I found I didn't do much better but developed nerve synapses that I have experienced in my past. I found taking my Loratidine/claritins active ingredient calmed this down. This told me I am experiencing an allergic reaction. So then I decided to take a day off before I move onto 250 mg"s. I went through a depression for about two days and I was very tired with heavy legs. I shut down another day off DSF.

I am stopping my therapy of DSF and going eventually back to what has been working for me. I chose DSF because I didn't want to always depend on Reverting back to antibiotics if necessary. But with Stevia, e-oils, a doctor that is listening and will help. I do not see where I can continue this DSF treatment for myself. This is only for me.

I believe in the Low and slow method for DSF. This gave me the opportunity to way this out as I increased the dosages. But I have found it to be more than this worn-out body wants to challenge.

This is not a negative or positive for DSF therapy. But I am now sure it is not a cure-all for us all.
I hope this helps,

David R Thomas – Tick-Borne diseases advocate

  I have been getting more than a couple of concerned inquiries about the Longihornis Tick.   Or Asian Tick.

I have also been reading up on the Longihornis Asian Tick. Appears any human infections are considered accidental. This Tick carries the SFTS ( Severe Fever Thrombocytopenia  Syndrome) ( A dog disease )Only deadly to 20 to 30% of those that get it. (I suspect cross-contamination.)




In Response to the CDC's recent published article against the Lyme world From Loraine Johnson -





To All,  Lorraine Johnson posted their response. It was filed by Raphael B Stricker, MD. (see below).  Much appreciation is due to them,Jill ---- read bellow ----Last night Ray filed our pub-commons response to the Christina Nelson MMWR piece, detailing the previous ethics case.  This can now be cited.

https://www.ncbi.nlm.nih.gov/pubmed/28617768

Lorraine Johnson, Raphael B. Stricker, MD.Lymedisease.org, PO Box 1352, Chico, CA 95927; ILADS, PO Box 341461, Bethesda, MD 20827The article by Marzec et al. published in MMWR purports to show the dangers of treatment in patients diagnosed with chronic Lyme disease (1). Recent reports from the Centers for Disease Control and Prevention (CDC) indicate that more than 300,000 new cases of Lyme disease are diagnosed each year in the USA (2). The MMWR article from the CDC describes five anecdotal cases of treatment complications in these patients while ignoring the significant morbidity related to denial of treatment for chronic Lyme disease (2,3). The resultant biased report raises scientific and ethical issues about the CDC's role in promoting the best care for patients with tickborne diseases.The MMWR piece resulted from anecdotal reports gathered by Dr. Christina Nelson of the CDC. The article notes that the information was gathered because "clinicians and state health departments periodically contact CDC concerning patients who have acquired serious bacterial infections during treatments for chronic Lyme disease." However, an ethics complaint filed against Dr. Nelson by the Lyme disease patient advocacy group LymeDisease.org suggests that these adverse event reports were in fact specifically solicited by Dr. Nelson via emails distributed in 2014 (4). Dr. Nelson asked clinicians from the Infectious Diseases Society of America (IDSA) to provide anecdotal evidence of harm to patients from intravenous antibiotic therapy related to Lyme disease, and she apparently offered coauthorship of her article as an incentive to describe these adverse events. She did not ask for consequences of failing to treat these patients, nor did she solicit commentary from practitioners who treat chronic Lyme disease according to the guidelines of the International Lyme and Associated Diseases Society (ILADS).The risk of any medical treatment is extremely context-sensitive. A crucial question is whether the risks of treatment are warranted given the potential benefits, the availability of other treatment options, the severity of the patient's presentation, and the risk tolerance of the individual patient. By asking for an assessment of treatment risks only, Dr. Nelson is framing the issue in a manner that excludes the other half of the equation in a risk/benefit assessment. She is also ignoring an issue that is critical to patients who suffer a profoundly diminished quality of life due to their illness, namely the risk of not treating (5,6). Moreover, by failing to mention that these adverse event reports were rare and specifically solicited, she implies that these rare occurrences are a common concern. In reality, studies of the risks and benefits associated with intravenous antibiotic treatment for Lyme disease indicate that the risks of adverse events are no greater than the risks of intravenous therapy in other unrelated diseases (7,8).By asking the question only of those on one side of the controversy, Dr. Nelson is further demonstrating favoritism and a lack of impartiality on the part of the CDC. Accordingly, Dr. Nelson's solicitation of anecdotal adverse events for case studies of Lyme disease is a highly inappropriate partisan act of favoritism toward the IDSA viewpoint at the expense of critical stakeholders - Lyme disease patients and their treating physicians - and an attack on the ILADS viewpoints. References 1. Marzec NS, Nelson C, Waldron PR, et al. Serious bacterial infections acquired during treatment of patients given a diagnosis of chronic Lyme disease - United States. MMWR Morb Mortal Wkly Rep. 2017 Jun 16;66(23):607-609. 2. Stricker RB, Johnson L. Lyme disease: Call for a ''Manhattan Project'' to combat the epidemic. PLoS Pathog. 2014;10(1): e1003796. 3. Stricker RB, Fesler MC. Chronic Lyme disease: A working case definition. Chronic Dis Int. 2017; 4(1): 1025. 4. Leland DK. TOUCHED BY LYME: CDC ignores ethics, attacks "chronic Lyme". Available at

https://www.lymedisease.org/touchedbylyme-cdc-ignores-ethics/

. Accessed June 16, 2017. 5. Johnson L, Aylward A, Stricker RB. Healthcare access and burden of care for patients with Lyme disease: a large United States survey. Health Policy. 2011;102: 64–71. 6. Johnson L, Wilcox S, Mankoff J, Stricker RB. Severity of chronic Lyme disease compared to other chronic conditions: a quality of life survey. Peer J. 2014;2:e322. 7. Stricker RB, Green CL, Savely VR, Chamallas SN, Johnson L. Safety of intravenous antibiotic therapy in patients referred for treatment of neurologic Lyme disease. Minerva Med. 2010;101:1–7. 8. Stricker RB, Delong AK, Green CL, et al. Benefit of intravenous antibiotic therapy in patients referred for treatment of neurologic Lyme disease. Int J Gen Med. 2011; 4: 639–646.

  Hello all, In a response to being asked of the Attorney General to sign on to the severe Opioid/heroin epidemic in Pa. I replied with. ---  Hello Mr. Shapiro, I am grateful that you are taking an interest in the opioid and heroin epidemic on every front. but there is one front that you are totally not listening to. This is the pain and suffering that is raping the nation of good people and driving them to something that works. Your fight for Opioid and Heroin control will not get better until we get this Lyme and Late Stage Lyme, Chronic Lyme issue under control. Why would I say something so ridiculous? Late stage lyme pain is Hell and the meds out there now are not enough. The pain is 10x worse than any Non-Lyme Literate Doctor can fathom. You, sir, need desperately to sit down with a table of Lyme Literate individuals and sufferers LLMD's and discuss this epidemic that you keep blaming on the Pharma companies. All Pharma is, is a supplier of a badly ignored situation. Take the opioid and heroin away and start burying the dead. Many will be young people middle aged, people. All we will have if we continue the direction your heading is more suffering. It is the Lyme sufferers that need help. We need to get this SB-100 voted on and passed to give the medical community some leverage and freedom to treat these sufferers without threats of losing their license. I hope this helps in your and my fight to get this terrible drug problem under control.


0

/